Deciding to complete a home renovation project for your home takes time and money, but it also adds so many great advantages! Updating your kitchen, installing a new garage door, or adding a sunroom all add value and make your home even more special.
Installing a sunroom as an addition to your home gives it another beautiful living space. You can enjoy the outdoors through every season. Sunrooms protect you from the sun, insects and extreme temperatures. Add any furniture that you want, like a couch and TV or dining area, to fully customize your new sunroom.
If you're considering this wonderful renovation project, you may be wondering when the best time is to install a sunroom. We're going to go over the common myth of the best season to install and lay out all of your options!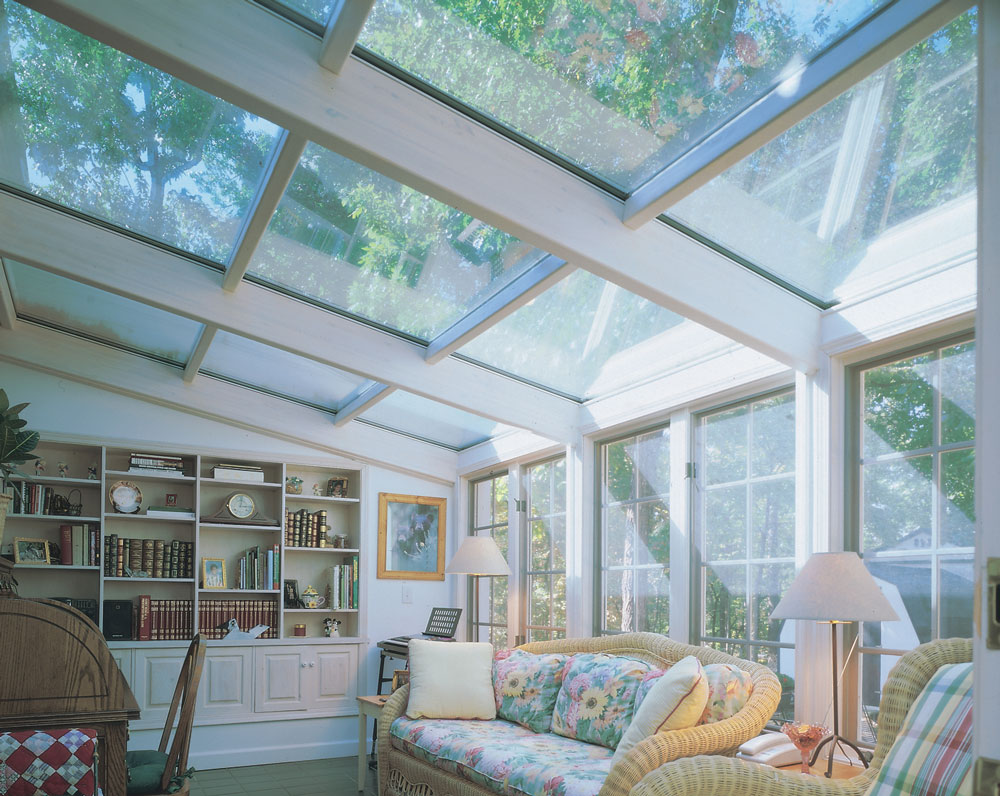 The Myth: Summer or Spring Works Best
If you live in areas with severe weather during the winter, you may need to install your new sunroom during the spring or summer. These seasons have warmer temperatures and more daylight, but also less-reliable weather. Spring and summer months see many rain showers, which can push back the job and cause delays in the project.
After you choose to begin the project, you need to schedule the work far enough in advance. By waiting to book your sunroom installation in the spring or summer, your contractor may not have enough time to hire the workers, obtain the permits, and buy the materials to begin the project when you want. Also, this job takes longer than a few days — your contractor will need several weeks to get the job done right!
Plus, building in the spring or summer means you have less time during these beautiful months to enjoy your new sunroom.
Reality: Install Your Sunroom in Any Season!
Any season is the best season to install a sunroom. There are many different factors that determine how quickly your sunroom can be installed, no matter the season. Weather, the availability of local contractors, and the price of materials can change in any season. When you're thinking about booking your new sunroom installation, you really only have to think about when you want to have your sunroom ready.
It's never too late to schedule your sunroom installation, and there are even some benefits to installing it in the fall or winter instead. Contractors have less business in these seasons, so they may lower the cost of the project in their "off" times of the year. This can help you save some money.
After you've picked the best season to install a sunroom for you, it's time to find a local contractor you can trust to get the job done.
Contact PAsunrooms Today
If you live in Central PA, you need a local expert who knows the area. At PAsunrooms, we're your local sunroom specialists! Unlike general contractors, we have the specialized knowledge required to meet all of your expectations for your new sunroom.
At PAsunrooms, we are family-owned and operated with more than 30 years of experience. Contact us today for a free consultation or estimate or give us a call at 717-564-2244.