A sunroom is an addition to your home that you will enjoy for years to come. Not only does this update potentially increase the value of your property, but it also allows you to enjoy your home more all year long. Whether you want to lounge in your sunroom in the summer months or enjoy ambient warmth and sunshine in the winter, you will want to work with a full-service sunroom contractor like PAsunrooms.
Full-service contractors like PAsunrooms take care of it all, including:
Designing Your Central PA Sunroom
When you contact us, our free in-home design consultation lets you discuss all the options with a professional. We can review the space where you will be adding your sunroom and design something that's just right for your home. Our team helps you design and dream up the perfect sunroom for your needs, and then we can make it a reality.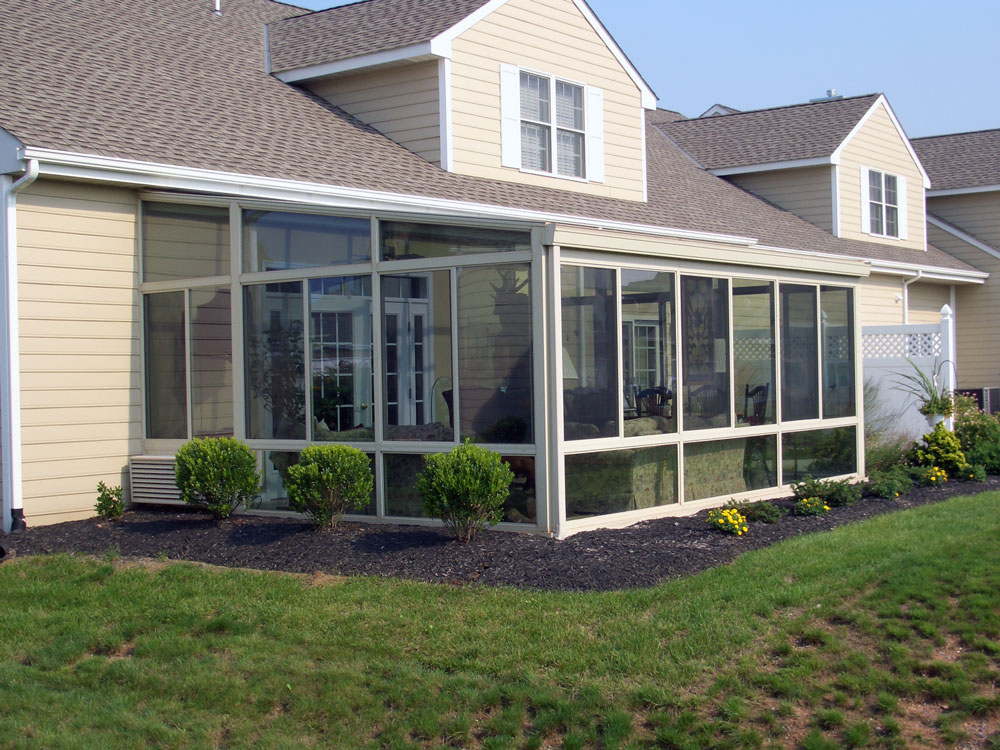 Securing Your Sunroom Permits
If a contractor tells you no permit is necessary for a sunroom, you need to consult a turnkey sunroom installer. In reality, all sunrooms need a building permit. Depending on your situation, you may also need to check before you dig and get other permits as well.
At PAsunrooms, we handle all these logistical details for you so you don't have to give them another thought. We are familiar with local laws and help with all paperwork for your safety and peace of mind. If you ever decide to move, you will have the paperwork any buyers may want.
Site Prep for Your Addition
Our professionals build a quality and safe sunroom by prepping the site with a strong foundation. We always take the land and your home into consideration to custom-select the right foundation and site prep methods for you. Whether you are building on solid ground or want to use your deck as the basis of a sunroom, our experts ensure your sunroom is ready for installation.
Sunroom Installation in PA
Installation involves installing a frame and the other materials for your sunroom. These sunrooms include Conservaglass Select™ glass, an energy-efficient and temperature-controlling material that helps your new addition stay comfortable. If you request any style elements or finishing touches, they will be added during installation.
Our process is truly turnkey. We take care of the installation to your exact specifications. We even clean up the site and clean the windows for you so you can literally walk in and start enjoying your beautiful new sunroom right away.
Get Started Today
If you're looking for a full-service sunroom installer in central Pennsylvania, contact PAsunrooms, the local distributor of high-quality Four Seasons Sunrooms. You can also call us at 717-564-2244 for your free in-home design consultation or visit us in-person.
PAsunrooms has been building sunrooms in the central Pennsylvania area exclusively for more than 35 years. We do not focus on any other contractor work, meaning we provide exceptional service and knowledge in this area. We are, in fact, the only exclusive sunroom builder in Central PA. When you want the sunroom experts, contact PAsunrooms.