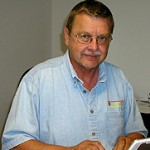 Tom Biscoe
Tom Biscoe, President Of PAsunrooms, Inc. has over 40 years of experience in product design and has always been interested in residential architecture and construction. The Four Seasons'  Franchise was a perfect fit for his interest in design and construction.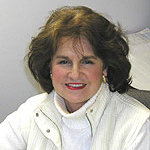 Viviane Biscoe
In 1996, Tom's wife Viviane joined the business as Vice President. Her experience in business management and accounting has been a great asset in controlling the business operations. Viviane's special interests include her family – husband Tom, daughter Michele and her husband Marshall, son Greg and his wife Courtney. Her hobbies include gardening, sailing, and cooking. She has four grandchildren who keep her very busy while at home with her family.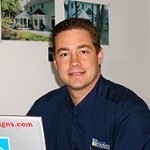 Gregory Biscoe
In 1998, Gregory Biscoe joined Mom and Dad to make PAsunrooms, Inc. a true family business. During high school and college, he worked during the summer installing sunrooms. This gave him first hand experience on the various products in the Four Seasons line. Greg is Vice President of Operations of PAsunrooms, Inc.
Sales Department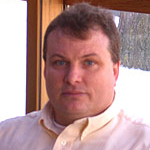 Ralph McKnight
Ralph McKnight is a Design Consultant. Ralph brings to our company a wealth of knowledge. He joined our team in 2001 and has over 30 years of sales experience and eight years of management experience. Ralph's special interests include watching funny movies. His hobbies include guitar and sports. His wife's name is Marge and has three boys.
SHOWROOMS
Harrisburg Office

Barb Mills
Barb works in our accounting department.  She has over 20 years of bookkeeping experience.  Barb's hobbies include knitting, scrap booking and reading.  She enjoys spending time with her family, husband Dave, kids, Katy, Jen, Patrick and Nicholas and their 2 dogs, Zoe and Bailey.
Lancaster Office
Deb Farley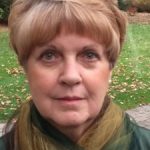 Deb works part time as receptionist in our Lancaster office.  She lives in Lancaster with her husband of 44 years and her dog.  She has a son and one adorable grand-daughter.  She is a retired reading teacher, (taught for 35yrs). She also volunteers as a visitor for AseraCare Hospice.  She volunteers at a clinic in Lancaster.  She loves to read, travel, shop, garden and spending time with her grand-daughter.
PRODUCTION DEPARTMENT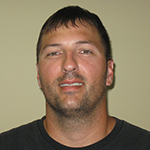 Kenny Dougherty
Kenny Dougherty is our production manager. Kenny enjoys automobiles, spending time with family and learning new things. His hobbies include watching auto racing and working on cars. Kenny joined our team in 2000 and has over 20 years experience in carpentry.  He has three beautiful daughters, Karissa, Brionna, and Lily and a son, Damien
Extras
Our mascot, Bear says,
"I like to be ON the water, not IN the water!"