A screened-in porch lets you enjoy fresh air and sunshine. To keep it looking its best, you have to clean it regularly, especially in early summer when pollen quickly accumulates.
Luckily, learning how to clean a screened porch room is not complicated: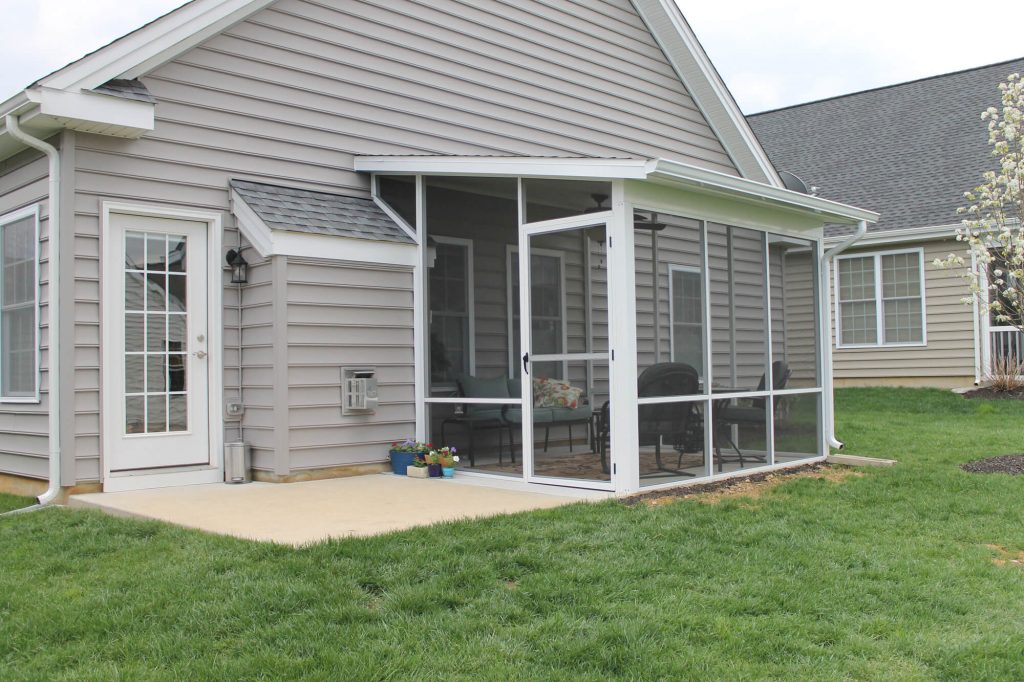 1. Start by Removing Clutter
It's easy for screened-in porches to accumulate books and other objects. Use a damp cloth to wipe any debris off these items and remove them from the room first. The fewer items you have in your enclosed porch room, the easier it will be to clean.
2. Use a Vacuum
Use a vacuum with an attachment to do a quick cleanup of larger debris. Your vacuum can handle dust, grit and pollen that can cover furniture, floors, rugs and more. A vacuum is also the best way to clean screens on a screened in porch. Just run the attachment gently over the screen and watch cobwebs and dust get sucked in.
3. Clean Everything
If you decide to skip the power washing, clean from the top down, wiping down surfaces and using an all-purpose spray and damp cloth to wash everything from ceiling fans down to the tables. Finish by using a good vacuum.
If you do a thorough cleaning with water or steam, let everything dry first and then slowly bring items back in, making sure every item is cleaned and wiped off.
As you clean your screened-in porch, note any projects you need to take care of. This is a good time to handle screen repairs or purchase new cushion covers. Combining cleaning and maintenance tasks saves you time and keeps your screened-in porch looking its best.
Reduce Cleaning
You can reduce the amount of time spent cleaning your screened-in porch with a few steps. Start by tidying up every time you use your porch, so cleaning tasks don't pile up. Also, make sure the furniture and accessories you buy are sturdy enough for outdoor use and easy to clean.
Finally, have you considered turning your screened-in porch into a sunroom? You will get all the benefits of an additional room with sunshine and fresh air, but less dust and debris will get in, making cleanups a breeze. As a top sunroom distributor in Pennsylvania, PAsunrooms can help you with the project. Contact PAsunrooms today for your in-house consultation!