Do you find your home's living space is becoming a bit cramped? Many homeowners find it's more economical and convenient to add a sunroom or traditional stick-built room to their home instead of moving to a larger house in a new neighborhood. When deciding which option works best for your needs and budget, it's important to consider what you plan on using the added space for — a living room, dining space, bedroom, office or something in-between?
Custom sunroom additions are a wonderful and practical way to add needed space and create a pleasant outdoor extension of your indoor space. Four-season sunrooms are also incredibly versatile additions to any home and can be used for a variety of different uses, including your daily living.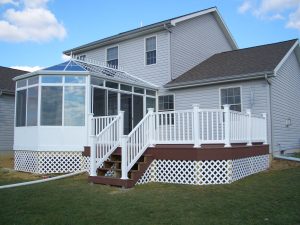 Difference Between Sunrooms and Room Additions
When deciding to build an addition onto your home, there are two primary options: a sunroom or conventional room addition. But what is the difference between these two styles?
A room addition is built onsite and is constructed with typical building materials. This includes concrete, wood and house sheathing, walls, windows, insulation, roofing and siding. Overall, room additions will require more time, money and contractors to complete.
Sunrooms are typically pre-fabricated structures crafted from steel, aluminum, fiberglass and glass and built at an offsite facility — in climate-controlled conditions to prevent mildew or warping — and then built onsite by a professional. Typically, these structures require less time and labor to construct vs room additions.
Benefits of Adding a Sunroom to Your Home
While building an all-new room addition from scratch is probably what homeowners consider first when wanting to add space to their homes, there are several benefits to considering a sunroom addition.
Less Expensive: How much your sunroom will cost largely depends on the type and features the space will have, but on average, sunroom additions range from $10,000 to install to upwards of $70,000, while traditional room additions will cost at least $40,000 or more.
Added Versatility: With a typical room addition, you have to determine what function that new space will serve before construction begins. But with a sunroom, your space options are nearly endless — create an additional living and entertaining space, larger dining area for guests, spacious office or luxurious master suite. And if your future needs change, your sunroom can adapt quickly and easily.
Faster Installation: By being constructed offsite and then transported to your home, sunroom additions take much less time to complete and aren't hampered by weather conditions like a stick-built room addition. Sunroom additions are also much less invasive and disruptive to build.
Upgrades Available: With constant improvements and advanced four-season sunrooms, this space can have all of the same conveniences and amenities as a typical room addition. Sunrooms can be upgraded to include fully functioning HVAC systems and electricity, allowing you to use them during the colder winter months.
Energy-Efficient: Many sunrooms have better and more efficient insulation and better-quality windows than a room addition, which can improve energy efficiency throughout your home and reduce utility costs.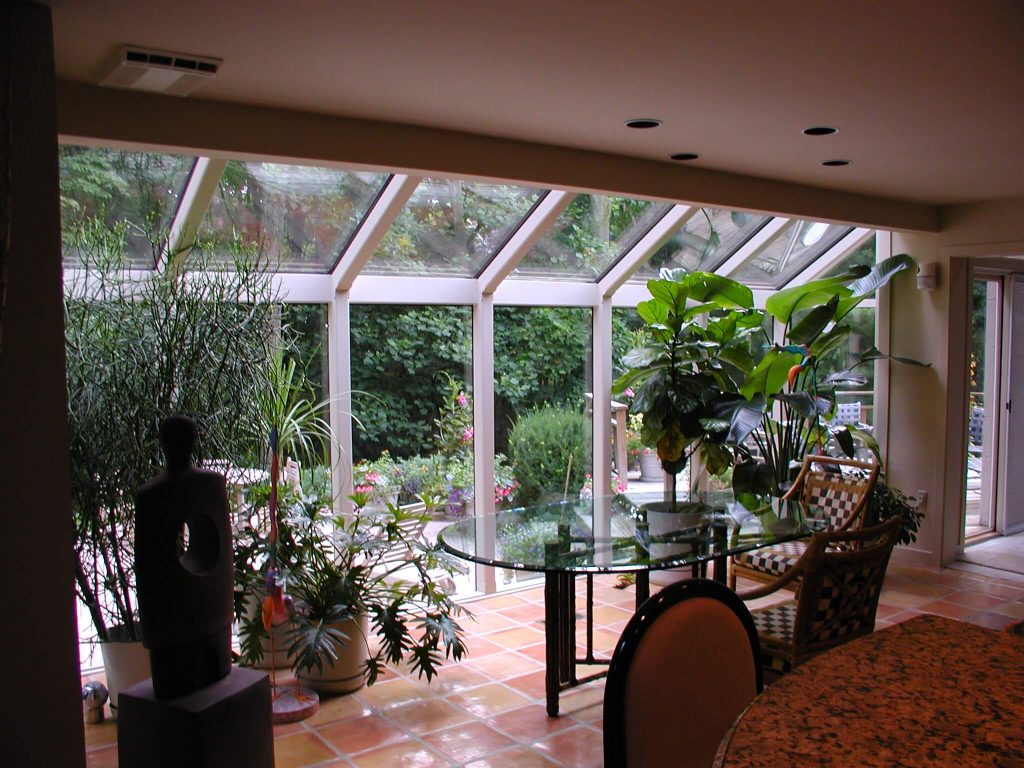 Schedule a Free Consultation With PAsunrooms Today
At PAsunrooms, we offer a variety of sunroom additions for your home, including four-season options, solid and glass roofing, LifeRooms and conservatories designed to expand your living space and transform the aesthetics and functionality of your home. We're a family-owned and operated company with over 30 years of experience serving the Lancaster, Elizabethtown and Lititz, PA, communities, providing sunrooms for any design, aesthetic and budget. Schedule your free in-home consultation with us today by calling 717-564-2244 or filling out our online form to request a free estimate for your sunroom addition.