A sunroom allows you to enjoy stunning views and sunlight all year. It's a warm place to entertain and enjoy more space in your home, especially during the winter. In the summer months, your sunroom is a wonderful mosquito-free spot to read, relax and entertain. However, with the sun streaming in and creating ambient heat, you will want to take these steps to keeping a cool sunroom in the summer:
1. Keep Air Moving
Air circulation will ensure you enjoy a breeze through cooling the movement of air. Air vents at the top of the sunroom will let hot air escape as the warm air rises. You can also install exhaust fans to enjoy even better circulation, or install ceiling fans to keep the air moving. Even box fans and vents in your sunroom will make a big difference.
Another option is to prop open the door of your sunroom and open windows in other rooms. The cooling cross breeze can make a difference!
2. Install Blinds
If your sunroom gets lots of sun, blinds allow you to block out the light when it's at its height, keeping the room cooler. Look for insulating blinds with a honeycomb pattern which allow for better insulation. Blinds can help you keep your sunroom cool in the summer when used with vents and fans.
3. Insulate Your Sunroom
Blown in insulation or panels of insulation in the ceiling, floor and walls of your sunroom can help trap warm air in the winter and keep hot air out in the summer.
4. Have the Right Glass
Tinted or insulated glass keep your sunroom comfortable all summer. Thick glass, which is insulated around the edges, keeps your sunroom more energy-efficient in the winter and cooler in the summer. Tinting the windows can also lower the temperature and glare in the summer.
PAsunrooms uses insulated CONSERVAGLASS SELECT™ which is ultra-durable and comes with Stay-Clean technology. This special multi-coated glass is engineered to keep your sunroom warmer in the winter and cooler in the summer, so your space in the sun stays comfortable year-round.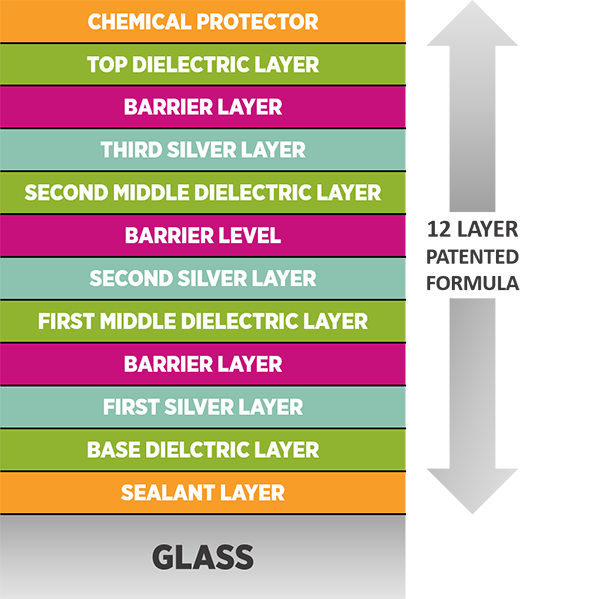 Stainless steel spaces in between each pane offer superior insulation and strength when compared with aluminum spacers. This glass also uses two sealants for superior insulation. In fact, the glass can protect your sunroom not just from the heat, but also from ultraviolet rays. Our glass allows you to enjoy your sunroom even on hot days and their durability add to the value of your home. We are so confident in CONSERVAGLASS SELECT™ that we offer one of the most comprehensive transferable lifetime warranties in the sunroom market.
Choose PAsunrooms for Your Next Project
To find out more and get a free in-home consultation, contact PAsunrooms today. Our team has decades of experience installing sunrooms in PA and are happy to answer your questions!