Those sweltering summer days in Pennsylvania are almost upon us. During this time, many of us look to our patios for a comfortable space to take in the warmth.
Of course, that warmth is a little too much sometimes. So how do you keep a patio cool in the summer, especially on those humid, high-degree days? At PAsunrooms, we want you to be able to spend those sunny days outside in comfort, regardless of the temperature. Here are a few ways you can cool down your patio area and make the most of your backyard.
1. Build a Screen Enclosure and Cover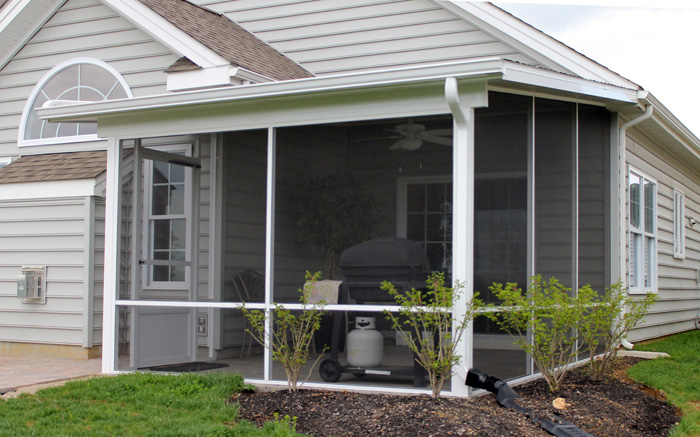 If you're looking for a permanent way to keep your patio cool, you may want to consider a screen patio enclosure and patio cover. Porch and patio coverings are an excellent solution to the encroaching sunlight. These functional, beautiful covers can be designed in many colors and architectural styles. They are usually made of aluminum for long-lasting protection. Visit our gallery to get screen room ideas.
Pair these with screen room enclosures and you'll have a complete outdoor room on your deck or patio protected from bugs, weather and excessive heat.
2. Paint Your Patio
If your patio is made of concrete, consider painting it a light color. Natural concrete tends to get very hot, so painting it a light hue such as white, light yellow, tan or cream will help reflect light and minimize the heat.
3. Install Misters
Having misters installed is a great way to make your patio cooler on sizzling days. Misters range in size from small units to large systems that cover a wide area and can even provide irrigation. Depending on your preferences, you can find misters that stand alone or hang from the corners of your patio.
Connecting a hose is the primary way to provide water to the system, but others have reservoirs for maximum mobility.
4. Provide Shade Naturally
The best way you can keep your patio cool in the summer is to provide some shade. Anything that blocks the direct sunlight will give you a noticeable cooling effect, so you may consider keeping it natural with a light-limiting canopy of trees or vines. Foliage is an inexpensive, environmentally friendly way to keep your patio cool and add some decoration.
5. Construct a Pergola
The man-made route to providing shade can include attractive architectural designs and engineering. A simple umbrella will cool down your patio area if you want something understated, while a gazebo is an appealing way to enclose your patio. You could also consider adding a pergola.
Pergolas are stylish structures that will cover your patio and protect it — and you — from the elements.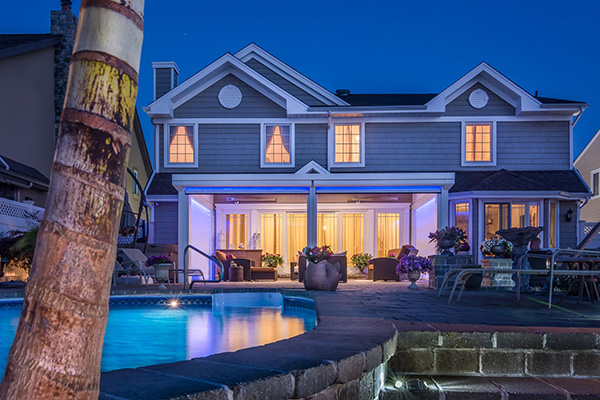 6. Luxuriate in a LifeRoom
If you want to block out the sun in extravagance, consider the addition of a LifeRoom by Four Seasons Sunrooms. LifeRooms are installed with a climate-control system that includes a misting station and fans to keep you the coolest you can be on your patio. LifeRooms come with retractable screens so you can have an open, covered patio during the day and put the screens down at night when the bugs are out.
Contact PAsunrooms for Patio Solutions
PAsunrooms is an exclusive sunroom builder and seller of Four Seasons Sunrooms. We are a family-owned and -operated business and have been building high-quality sunrooms in Central Pennsylvania for more than 30 years.
We provide free in-home consultations so that you can have all your questions about enclosed patio rooms, screen rooms and more answered before you decide to move forward. When you want outdoor living indoors, contact us. We'd be happy to make your patio dreams come true.