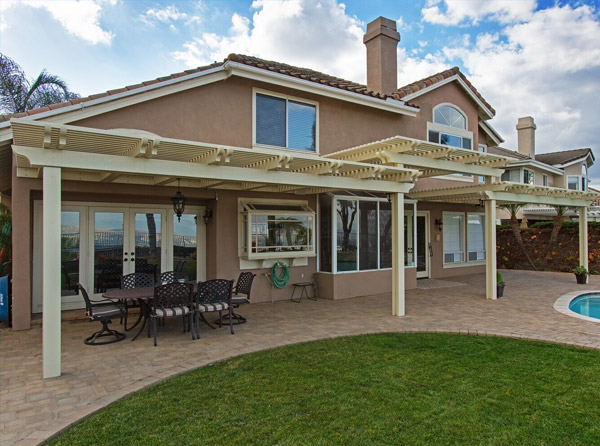 Attached Pergola
Each and every component of our Four Seasons' Elitewood™ Pergola has been engineered to assemble with flawless fit and finish. Every design has been carefully considered to enhance aesthetic appeal and natural wood appearance. A Four Seasons Elitewood™ Pergola offers comfort with little to no maintenance, total weather resistant, no cracking, warping or splitting, no need for painting, fire resistant, termite resistant and unsurpassed durability that will preserve its beauty for years to come. Every design detail has been carefully considered to enhance the aesthetic appeal and wood appearance without the many issues associated with wood.
Tap to Call Now | 717-564-2244
VIEW GALLERY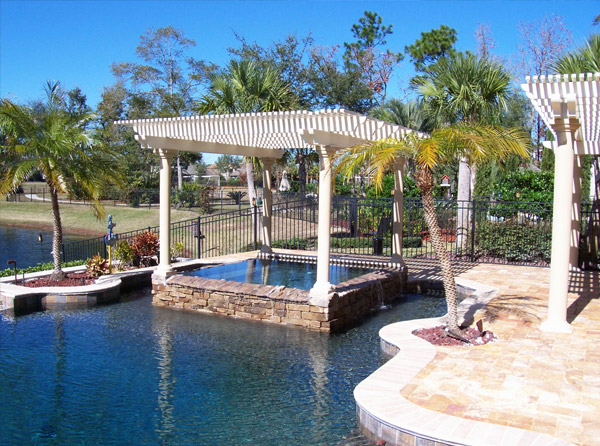 Free-Standing Pergola
Four Seasons Elitewood™ Pergolas can add a whole new architectural element to your garden as an inviting gateway and an open cover for your patio, deck or an attractive structure. Beautiful flowering vines can be trained to grow and provide an ever-changing focal point to your outdoor landscape. Improve your home, garden and lifestyle with an Elitewood™ pergola from Four Seasons and enjoy the peace of mind that comes when you Build the Best.
Tap to Call Now | 717-564-2244
VIEW GALLERY